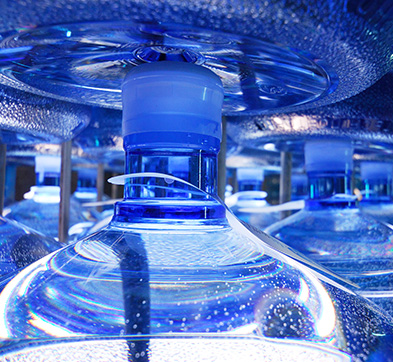 There is more to a water bottling production line than simply filling a few bottles. You need to ensure that the bottles are clean and sanitized, the capping machine is full and ready, the conveyors are clean and obstruction-free, plus more. And perhaps the key to all of this is the machine that actually bottles the water and whether that is operating as it should or not.
Whether you are opening a brand new bottling line or are looking to upgrade your current crop of water bottling machines, Velocity Equipment Solutions can outfit you with exactly what you need. The latest machines are more economical on space and can output even more bottles per minute than older machines that take up a lot more space. Make the call today to learn about water bottling machines for your operation.
All-In-One Machines
One of the greatest innovations for water bottling machines has been the integration of nearly all aspects of the bottling line into a compact machine that can literally do it all. These all-in-one water bottling machines will wash the bottles, fill them, cap them, and sanitize the bottles. These machines can easily be run by a single operator, keeping your employees working on productive activities. These water bottling machines can produce from 150 bottles per hour all the way up to 3,000 bottles per hour and can accommodate a variety of bottle sizes. If you are looking to upgrade your existing lines or add a new line, Velocity Equipment Solutions has the right water bottling machines for your needs.
Scaleability Is What You Need
The ability to scale production to meet the demands of your business is hugely important. It does no good to produce 1,000 bottles per hour if you only have a demand for 300 bottles per hour. However, you want to be able to grow to that 1,000 bottles per hour, so you need to be able to scale as your business grows. Velocity Equipment Solutions can help to make sure that you have the capacity to grow, but not so much capacity that you'll be sitting on a warehouse of product that no one wants.
You may also be getting into a special contract where you need a special line for a new liquid bottling solution. Being able to start with a small output allows you to work with new clients and satisfy their needs, while also having the capacity to grow as your client grows. You can do this independent of your other water bottling machines and their capacities. Take advantage of these opportunities to grow and scale.