Whether you're manufacturing 150 bottles or 3000 bottles, you need the right bottle capping machine for the job. Velocity Equipment Solutions, LLC., has been in the bottle capping machine manufacturing business for more than forty-five years and can fulfill the needs of any size manufacturing company. Whether you need a standard or customized bottle capping machine, our technicians will work with you to make sure your equipment does the job you need. Since we manufacture our machines and components, we can customize exactly what is needed to keep your production line running smoothly.
Supplying Bottle Capping Machines for Sustainable Shipping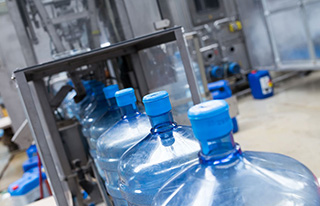 We manufacture bottle capping machines for snap caps, chuck caps, screw caps, and spindle caps, which are available for the Velocity 150-275, the Velocity 300-600, and the Velocity 1000-3000. Every manufacturer knows the bottle capping machine is one of the most important steps in manufacturing, being the final step before shipping. Products must be capped well to sustain shipping and the possibility of a long shelf life. That's why we manufacture every bottle capping machine to last for many years.
Upgrade Your Bottle Capping Machine
When bottling companies outgrow their bottle capping machine capacity, we can step in and adjust the machine to accommodate the additional product or new bottle design, upgrade the system, production line and any other modifications or repairs needed. Our bottle capping machine equipment includes elevator hoppers, waterfall sorters, leak detectors, conveyors, chutes, quality inspection systems, label lines, pick-off heads, and cap pressers. If a different bottle capping machine is needed, we can source that product for you by reaching out to our global network to find you the right bottle capping machine for your company. Our clients use bottle capping machines for a variety of products including; sample sizes, liquid foods, beverages, water, industrial chemicals, cosmetics, health and wellness products, pharmaceuticals, and more.
Standard or Customized Bottle Capping Machine
Our clients are our strategic partners and we will provide standard bottle capping machines to customized bottle capping machines, upgrades, refurbishment, and more to maintain customer success and satisfaction. For more information on Velocity Equipment Solutions, LLC. bottle capping machines, visit https://www.velocityes.com/.
Velocity Equipment Solutions
In business for more than forty-five years manufacturing packaging machinery, Velocity Equipment Solutions has supplied equipment to companies in over thirty-five countries around the world. Owning four manufacturing, sales, and distribution facilities around the globe, Velocity Equipment manufactures all their machines and parts under strict guidelines to meet the highest standards.