ANCILLARY MACHINERY
Building Your Success
Velocity Equipment Solutions is recognized as a leader in blow mold technology, and the reasons are more numerous than the different blow mold machines we produce. In addition to standard and customized reciprocating blow mold machines, Velocity designs and builds equipment that supports your blow mold processes by providing value-added services. From increasing efficiency to reducing risk exposure, our ancillary machinery brings the tools that help build your success.
Proven Performance / Ongoing Support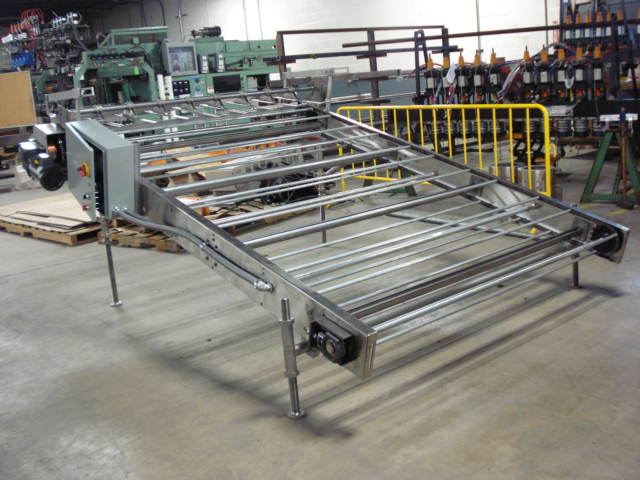 24/7/365 Emergency Service & Repairs
Just as we do with our blow mold machinery, Velocity uses focused engineering, smart design, and superior materials and processes when manufacturing all support equipment for our blow mold machinery. While there are many analytical statistics, manufacturing material descriptions, and process details that talk about the quality of our ancillary machinery, the greatest proof is found in the field. There is no stronger testimony when it comes to quality, durability, and dependability than this: many of our machines are still in use 30+ years since they were built.
In order to ensure the ongoing performance of our machinery and uphold our reputation for quality, Velocity Equipment Solutions provides 24/7 support access. Our technicians have decades of practical experience providing expert support and field service. They have the intimate knowledge of all our machinery that's necessary to seamlessly install, maintain, and repair it all so you continue to produce quality products.
Our ancillary equipment includes:
Deflashers / trimmers
Cooling beds
Conveyors
Leak detectors
Neck Tooling
Upgrade kits
…and more
Velocity Equipment Solutions Global Headquarters
2618 West State Street
New Castle, PA 16101, USA
TOLL FREE: 800-521-1368
UK Sales Office and Distribution Center
Units 4 E+F, Manor Business Park, Grants Hill Way
Woodford Halse, Nhants, NN113UB
United Kingdom