Cap Snap Home and Office Delivery (HOD) water bottling equipment is a worldwide, well-respected brand. This brand is built to be customized to each client and at Velocity Equipment Solutions, LLC., we can install and support the Cap Snap bottling line. This high-performance system is built to last but, with any daily use equipment, repairs will occasionally need to be made. Our technicians are skilled at Cap Snap bottle repair. Having customized your bottling line equipment to your needs, we can also troubleshoot, adjust, and repair any part of it.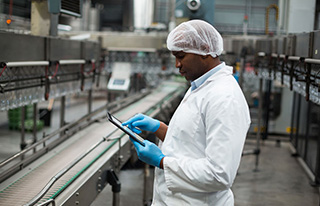 24/7 Global Cap Snap Bottle Repair
No matter when you notice a problem with your line equipment, call our 24 hour a day, 7 day a week parts and service line, and let our technicians help you with your Cap Snap bottle repair. We have locations all over the globe and provide six toll free numbers for international locations, including the United States, Canada, Mexico, Ireland, The U.K, Australia, and New Zealand. We consider our clients to be strategic partners and we will provide Cap Snap bottle repair, along with preventative and routine maintenance. We can also provide spare parts, make any modifications needed, and are available for emergency service Cap Snap bottle repair.
Providing 45 Years of Cap Snap Bottle Repair
We have been in business more than 45 years and manufacture all packaging machinery at our facilities, which are held to the highest standards. We provide worldwide service to more than thirty-five countries and have 4 manufacturing, sales, and distribution facilities around the globe. Knowing the Cap Snap bottling equipment line so well, we can repair or replace any issue. The system is customizable, adjustable and our technicians are at your service when you need them, regardless of the problem. If automated washing and sanitizing is not functioning, our technicians can troubleshoot the issue, provide solutions, and Cap Snap bottle repair, to keep the production line running.
Solutions for Cap Snap Bottle Repair
Other features of Cap Snap bottling equipment which can be repaired are manual, semi-automatic and automatic decappers, leak and containment detectors, and the external rotary prewasher. We can also troubleshoot the manually loaded and automated loaded bottle washer systems, automated filling stations, adjustable automated appears, and robotic solutions. Cap Snap bottle repair is available for every part of the Cap Snap bottling system. For more information on Cap Snap bottle repair from Velocity Equipment Solutions, LLC., visit https://www.velocityes.com/.