At Velocity Equipment Solutions, we have options for businesses in need of water bottling machines and bottling systems. Whether you require a small production of less than 300 water bottles per hour or larger volumes up to 3000 water bottles per hour, we can provide you with the water bottling machines and bottling systems to meet those numbers. Our bottling systems aren't only for water, they can also be used for juices, gel products and viscous non-food products, paint, ink, and more.  With more than 30 years of experience manufacturing water bottling machines and bottling systems, we understand what business owners need in their equipment and can provide customized solutions, if required.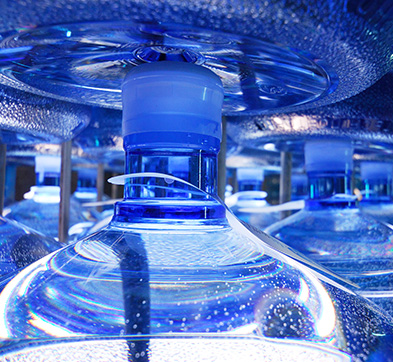 Water Bottling Machines and Bottling Systems for Every Size Business
Not sure which bottling system is for you? Let's look at each system and what they provide.
The Velocity 150-275 can produce up to 275 bottles per hour. For smaller producers, this water bottling machine may be the answer, since it is a lower cost bottling system. For businesses that need more output, the Velocity 300-600 may be a good fit. This water bottling machine can produce 300 to 600 bottles per hour. This system is the choice of many because it is compact. As your business grows, there is an available expansion kit, which can be added. For larger manufacturers, the Velocity 1000-3000 Water Bottling System is ideal. This water bottling machine is the solution for businesses that need 1000 to 3000 water bottles per hour. It is a full-scale solution system designed to handle large volumes. It's made of stainless steel and durable. We can provide add on features to these systems which will complete tasks such as, washing, rinsing, sanitizing, filling, and capping the water bottles.
Water Bottling Machine and Bottling Systems Service and Repair
We also supply service and parts for a variety of water bottling machines and water bottling systems. When you need support or service, call us anytime, from anywhere in the world. Our technicians are available 24 hours, 7 days a week, to provide service, repairs, maintenance, and upgrades for our worldwide clientele. You can reach us with toll-free numbers for the US, Canada, Mexico, Ireland, the UK, Australia, and New Zealand. Wherever you are in the world, Velocity Equipment Solutions is here to help. For more information on water bottling machines and bottling systems, visit https://www.velocityes.com/.